Hello Friends!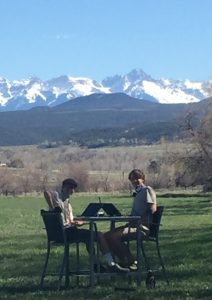 This is from founders of Summer Time Studios Jade A. Green and Jaron P. Green. We would like to have our first blog post be an introduction to what we do here at Summer Time Studios. The short of it is we make good wholesome kids media. Now let us define what we mean when we say that.
In this day and age there are arenas where it has become a major stigma around calling something a 'kids' movie or 'kids' book. Among the 'bro-guy' culture of wanna be intellectuals and online critics it is considered a slight rather than the intended age demographic to refer to something as a 'kids movie' .
It is easy to see why with such trash like the "Minions" or other over stimulating dumbed down "children's entertainment" such stigmas exist outside of the fact that children are fundamentally despised in this culture (more on that later).
As we were growing up we were introduced to quality entertainment such as Jim Henson's Fraggle Rock, Dinotopia, Spirit Stallion of the Cimmarons, The Lion King, Atlantis the Lost Empire, Treasure Planet, How to Train Your Dragon, Kung Fu Panda and last but not least My Little Pony 'Friendship Is Magic. These movies are examples of just some of the high quality 'children's media' that we still watch to this day.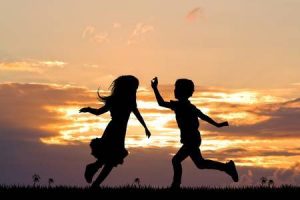 That is the great thing about children's media anyone can watch and enjoy it. The best stories are the kinds that gain more meaning for you as you grow up. When we were little Fraggle Rock was one of our favorite shows because of how fun it was. But the more we watched it the more we comprehended the deep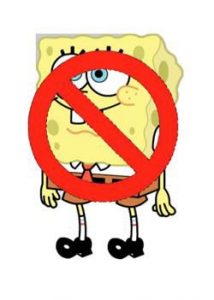 meanings and underlying values that were embedded into the stories. Fraggle Rock's underlying theme was based on problem solving and conflict resolution. Good children's media will grow with you as you mature and continue to teach you valuable life lessons rather than discovering the hidden dirty jokes in shows and movies like Sponge Bob.
Why are so many children's movies and shows such low quality and have about as much entertainment value as dangling keys in front of a child's face?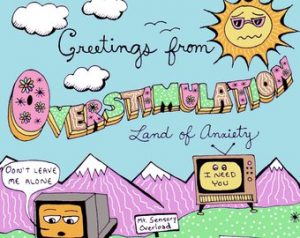 Well it is because of the current disdain for children themselves in western culture (But mostly in America). It is a fact that when many people are young they're mocked for the crime of being young. They're told that what they enjoy is just for babies and that they are wimpy and altogether pathetic for liking what they like. So they distance themselves from these things and as a result distance themselves from being children and grow to hate that part of themselves. So when they are adults they end up hating on 'children' and everything to do with them – including their media… or at the very least consider them completely unintelligent.
It is because of this a lot of stories for 'kids' are made to match this prevailing view. Thankfully there are those who don't agree with this view and instead provide high quality stories for children and we wish to add to this catalog of greatness.
We are beginning this journey with Summer Time Studios graphic novels and hope to someday branch out into films and TV shows. Our first published book Long Live The Emperor is the start of the Tales Of Orlen series which we hope to bring to page soon and will run alongside another graphic novel project which will be revealed later – hopefully be released some time in 2021.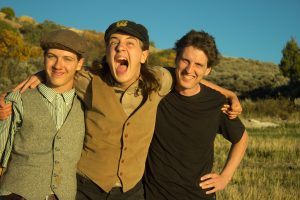 We were blessed to be home schooled our entire lives and we believe growing up outside of mainstream culture gave us a vantage point that allowed us to develop perspectives and standards that have empowered us to create stories that genuinely respect the 'child' that is actually a growing human being that deserves to have a childhood full of wonder and joy. We also like to see ourselves as role models for young people as far as bringing courage and inspiration to allow their 'child within' to be able to express innate happiness that is our natural state of being. We are publishing our work through ReGenesis Media and we would like to thank all of our family and friends who have encouraged us each step of our learning and supported us in following our dreams. Special thanks to our brother Element Green for being there for us every step of the way through thick and thin!